Impact if waste is not managed
Garbage that is not recycled will accumulate to form a pile of garbage that resembles a hill. This, of course, gives off an unpleasant and unsightly odor.
Garbage that is not managed properly will attract a lot of germs and pests so that it brings germs that are dangerous when these germ carriers move into residential areas.
Garbage can pollute the environment in the air, land and water. According to experts, plastic is also a factor in global warming. This is because plastic emits methane and ethylene gases when exposed to sunlight and breaks down.
Unmanaged waste can cause natural disasters such as floods or landslides. Floods can occur because the drains are clogged with garbage.
Reducing the use of single-use waste such as plastic bags, plastic bottles and straws.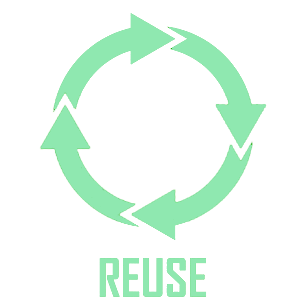 Reuse items that can be used for the same function or other functions. Such as the use of drinking bottles, and cloth shopping bags.
Reprocessing (recycling) waste into useful new goods or products.
Waste Bank Implementation Steps
What people say about Griya Luhu
Mrs. Agus
Costumer from Maniktawang, Manukaya
This Waste Bank is good for cleaning the environment, especially households. Previously, the garbage in the Maniktawang environment was still scattered, but with the operational waste bank, the garbage in Maniktawang began to decrease and the environment became cleaner
Detha Sukma
Staff Waste Bank from Batuan, Gianyar
The app is great because it's easy to use. In addition, we can immediately find out how much savings we get when saving.